Capacity Building on Intl
OxfamNovib-BSWA: Civil Society Capacity Building on International Obligations under UN Framework of Rights 2013

• Developed Toolkit / handbook for preparation of the Human Security Report. The Toolkit was prepared for Oxfam Novib partners in Citizens First Project.

• Hand Book on Advocacy, Lobbying and Campaigning for Oxam Novib partners in Citizens First Project. The Hand book is prepared for three-day training of campaigning organizations

• Civil Society Position Paper on International Covenant on Economic, Social and Cultural Rights (ICESCR). The civil society position will support a national campaign in compliance and reporting on ICESCR.

• The National Plan of Action on ICESCR to be proposed to the overnment, because government is required o develop National Plan of Action but so far process not initiated even this that ICESCR is ratified. This NPA shall be proposed to government from civil society.


Projects
Media Mirror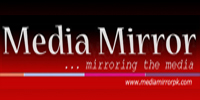 Fortnightly E-magazine, Media Mirror (launched by Society for Alternative Media and Research) concentrates on Media and its interlinked issues.
Media Review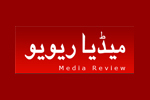 The organization is publishing quarterly Media Review in Urdu language for the past three years. In 2011, the project's target audience.